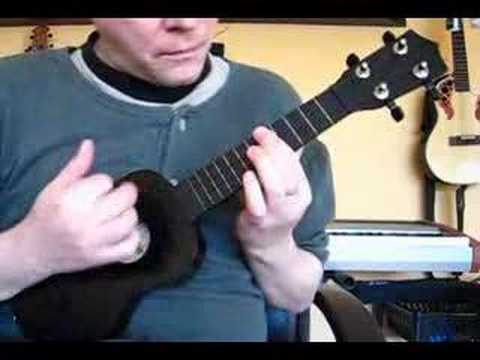 Tablature

Ici




Un peu d'histoire

Over the Rainbow est l'une des chansons les plus connues de la fin des années 1930
(musique de Harold Arlen et paroles de E.Y. Harburg).
Pour beaucoup de personnes, cette chanson incarne les espoirs et les rêves d'une jeunesse aspirant
à un monde idéal d'amour et de joie.
La chanson fut écrite en une nuit pour Judy Garland qui l'interpréta dans le film Le Magicien d'Oz, et elle devint le thème musical qui devait bercer toute sa vie. En effet, on lui demanda de l'interpréter lors de pratiquement toutes ses apparitions publiques.

La mélodie plaintive et les paroles simples de la chanson racontent le désir d'une adolescente de s'échapper du "désordre sans espoir" de ce monde, de la tristesse des gouttes de pluie, vers un nouveau monde plein de couleurs "par-delà l'arc-en-ciel" ("over the rainbow").

Cette chanson exprime aussi la croyance enfantine selon laquelle les cieux ouvriront un passage vers un lieu où "les soucis fondent comme du sorbet au citron".


En 2004, la chanson est 1ère au classement AFI's 100 Years... 100 Songs des 100 plus grandes chansons de films du cinéma américain.

Phil Collins l'a interprété à voix basse et inséré dans son tout premier album Face Value à la fin de la reprise des Beatles Tomorrow Never Knows en Titre caché.

Un autre chanteur, Israel Kamakawiwo'ole, aussi connu sous le nom de IZ, dut sa renommée internationale grâce au medley qu'il a fait de cette chanson .
Leave a comment
Comments :